Auto Service Contract Company:

Buy Extended Auto Service Plans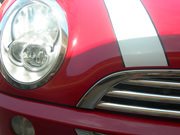 National Automotive Services is an auto service contract provider that offers a variety of extended auto service contracts to customers across the country. These contracts give you the confidence you need to begin every journey knowing your vehicle will take you wherever you need to go. Our extended auto service contracts will pay for the repairs of your covered vehicle components as these are defined in your auto service contract.
Our auto service plans give you the peace of mind that you desire and help you avoid costly auto repair costs.
Our extended service contracts provide vehicle protection right when you need it most, as your manufacturer's warranty expires. We can process claims for covered repairs quickly allowing you to obtain repairs that are covered by your auto service contract in order to have you back on the road as soon as possible. We offer packages at a variety of coverage levels to meet nearly anyone's needs and budget. Our auto service contracts and extended auto service plans are the ideal choice for many families and individuals.
Why You Need Our Auto Service Contracts
Auto repairs can be a costly expense that can unexpectedly affect any individual. Auto service plans will help you avoid and prepare for these unexpected expenses by covering a variety of your vehicle's components. The costs for common auto repairs include:
| | | |
| --- | --- | --- |
| Component | Uncovered Cost* | Cost with Auto Service Contract |
| New Engine | $3,650.00 | $0 |
| Transmission Repair | $3,175.00 | $0 |
| Power Window Motor | $895.00 | $0 |
| Main Engine Computer | $1,735.00 | $0 |
| New Air Conditioner | $1,800.00 | $0 |
| Water Pump | $675.00 | $0 |
| Fuel Injectors | $985.00 | $0 |
| Fuel Pump | $625.00 | $0 |
| CV Joints | $485.00 | $0 |
| Power Seats | $595.00 | $0 |
*Costs Based on Average Cost of Repairs
Start Your Extended Auto Service Plan
With our extended auto service contracts, anyone can qualify for financing quickly in order to begin their coverage as soon as possible. Our service plans are available with affordable financing options featuring the No Fee Payment Plan so that everyone can afford the coverage that they desire for their vehicles. These plans are easy to apply for with no credit checks. Therefore, everyone is approved regardless of credit history, bankruptcy, divorce, repos, foreclosures, tax liens, garnishments, or medical collections.
With our extended auto service plans, you can:
Begin Coverage with One Low Down Payment
Finance your Contract with Easy Monthly Payments
Qualify for Financing with No Credit Check
Receive Instant Qualification
Take Up to 24 Months to Pay your Contract in Full
Learn more about the benefits of choosing our extended auto service contract company and about financing programs available for our auto service plans by visiting the Benefits page here on our website.
Our Auto Service Contract Options
We offer a variety of auto service plans and contract options to fit any budget. Our packages each offer quality and protection with a 100% insured plan. These contracts can be customized with add in terms or options in order to better meet your needs. Our available extended service contracts include:
Diamond Package - offering the highest level and most extensive coverage
Platinum Package - offering the best named component coverage
Deluxe Package - offering downsized named component coverage
PT Gold Package - offering affordable powertrain plus expanded coverage
Learn more about each of our auto service contract packages on our Products page or by contacting our auto service contract specialists directly.