Benefits of Our Extended Auto Service Contracts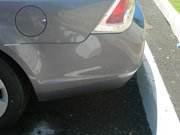 As a trusted auto service contract provider, National Automotive Services aims to provide our customers with quality extended auto service contracts. It is our goal to offer each customer the very best service and products. With each of our available auto service plans, we aim to provide our customers with financial peace of mind and the protection they desire without any hassles or haggling.
Benefits of choosing our extended auto service contracts include:
Included Roadside Assistance Program: Our included roadside assistance package offers many reimbursement benefits to customers. This program is included with our extended service plans, and it accompanies a contract for the duration of the service agreement.
Towing Reimbursement: In the event that any customer should experience a mechanical breakdown caused by a part covered in their extended service contract, we will reimburse the client for reasonable towing charges of up to eighty dollars per occurrence. This reimbursement will be for actual towing charges in excess of reimbursement received from a manufacturer, road club, or insurance company.
Mechanical Breakdown Rental Car Benefit: When a covered vehicle is being repaired at an authorized repair facility for failure of a part that is covered under the extended service contract, our customers may qualify for rental car reimbursement of up to $30 per day (with a 5 day maximum, not to exceed $150 per occurrence). For this service to apply, the vehicle must be rented from a car dealer or from a licensed auto rental facility. Rental car reimbursement will not continue beyond the day the repairs are completed and the client is notified of this completion.
Trip Interruption Intervention: With our extended service contracts, customers will receive coverage of up to eighty dollars for the following services:

Changing a flat tire on a covered vehicle with the customers inflated spare tire
Attempting to start a vehicle with a battery booster cable
Attempting to open a vehicle with keys locked inside
Delivering an emergency supply of fuel or oil coolant (with the cost of these fluids as the clients responsibility)
Our Guarantee
At National Automotive Services, we stand behind our vehicle service plans like no other extended auto service contract company can. We have developed a number of relevant guarantees to help save our clients' both time and money. These guarantees are designed to help our auto service contract customers to feel safe and protected through any stage of doing business with our company. Our available guarantees include:
30 day 100% Money Back Guarantee: If a new customer decides before 30 days that they no longer want an auto service contract for which they signed up, we will cancel the plan and return 100% of their money.
Cancellation Guarantee: If a new customer decides to cancel an auto service contract after 30 days, they are eligible to receive a pro-rated refund so that they will only pay for the time during which the coverage was enforced. Cancellation fees may apply to cancelled contracts.
No SPAM Guarantee: We value our customers' right to privacy, therefore, when they submit a request for a quote and share personal information with our company, we take this as a privilege. We will therefore, keep personal information strictly confidential. We will not send SPAM emails and will only communicate relevant information based upon our customers' requests.
No ROBO-Calls Guarantee: When dealing with our company, our customers and potential customers will be connected directly with one of our agents and will not receive Robo-calls from our company.
Extended Auto Service Contract Financing
Financing an extended auto service contract can allow you to take advantage of the security that an auto service plan offers while enjoying the affordability of a low monthly payment. Financing your auto service contract can make your auto service plan an affordable option as it allows you to avoid large up-font expenses and instead make affordable payments to a contract.
At National Automotive Services, we allow customers the option of financing their extended auto service contracts. When you choose to finance your service contract, your credit card, checking account, savings account, or debit card will be billed an affordable fee once a month for the following 12 or 24 months. Additionally, if you choose to cancel your contract before this year is over, the payments will simply stop with no hassle.
For example, when financing a $1000 contract, you will pay a simple 25% down payment of $250 to start the contract. You then pay the remaining $750 over the next 12 months at only $62.50 per month with a $5 service charge per billing cycle.
For any extended auto service contract financing program we do not require a credit application and no credit check will be performed. All we require to begin your financing program is a valid credit card that can be billed each month. To learn more about financing auto service contracts, please contact our auto service contract company.